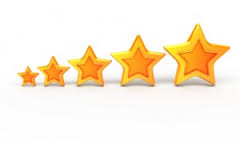 One of the many pieces to your Law Firms' online brand expansion are Client reviews.  In a perfect world these reviews would only be from actual satisfied clients.  However, sometimes they also originate from a variety of SPAM (anonymous users), competitors, and even ex-employees.  As one of the proactive measures you can take to ensure your firms online reputation is intact, Big VooDoo recommends periodically monitoring Google Places, Yelp, and The Rip-Off Report (www.ripoffreport.com).
Suggested Steps to Take if Correction or Response is needed:
Google Places:
If a negative review is posted from an actual Client we recommend responding and explaining the situation.
https://support.google.com/places/answer/184271?hl=en
If a negative review is false or a competitor trying to slander your reputation we recommend flagging the listing as inappropriate.
https://support.google.com/places/answer/184271?hl=en
We also recommend asking Clients to add reviews to your Google places listings,  at a rate of

2-3 per month

maximum

.
Yelp:
We encourage clients to post, share and actively participate in Yelp especially if negative reviews are found.
https://biz.yelp.com/support/responding_to_reviews ;
The Rip-Off Report:
We have found that a number of overseas SEO firms are using www.ripoffreport.com to engage in the dark side of "Reputation Management" the new "digital extortion".  Some of them even falsely imply that they work for or on behalf of Rip-Off Report.
Be sure to coordinate your online efforts with your Big Voodoo Interactive Account Manager.